Placenta Power!
We're Here
to Help
You
Feel Good
We are committed to supporting new and expanding families to feel good through their postpartum journey
Placenta, the word placenta comes from the Latin word for cake, in reference to it's round, flat appearance in the human's placenta. Encapsulation is the action of enclosing something into a capsule. Placenta Encapsulation is the act of preparing placenta for consumption in form of vitamin capsules
Placentas Encapsulated as of October 10, 2023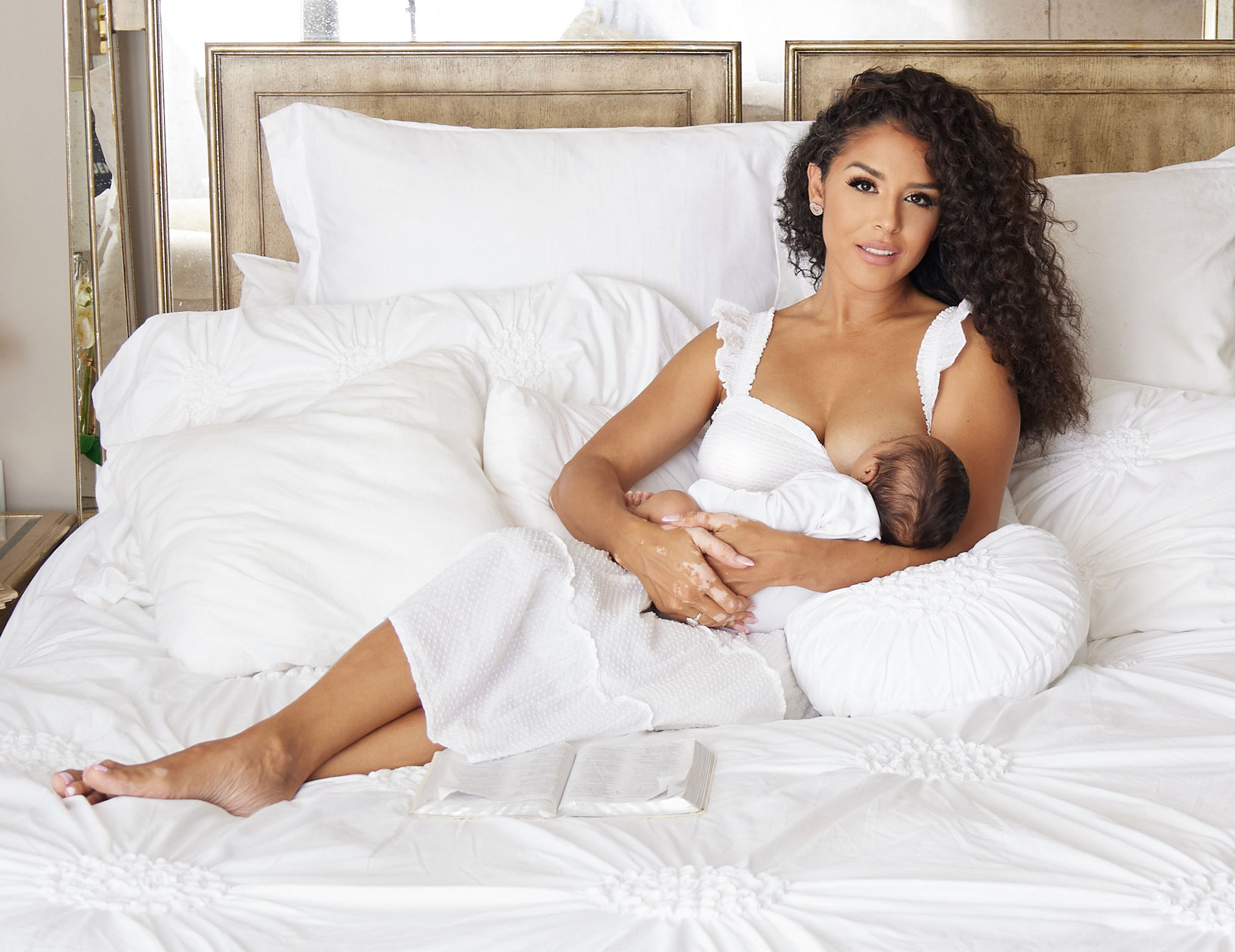 The Feel Good Company is my go to for placenta encapsulation. I was referred to them through a trusted source and booked them for my second birth and again with my third birth. I noticed the benefit of their work immediately. They were clean, precautious, and thorough in care. I knew exactly what to do in both a home birth and hospital setting. Valerie came to me immediately with a smoothie which tasted so good, and I couldn't even tell my placenta was in it. I felt my milk increase and my mood level out when I consumed their encapsulation of my placenta. They were great with follow up and gave me person care with instruction no matter the circumstance. You can tell they truly care about a mama and her well-being. If I ever have more children, they will be one of the first within my list to call again.  I absolutely love everything about what they do and highly recommend them to any mama.  My newborn reaps the benefits of a well-cared for mama and all the trust of my placenta in the hands of The Feel Good Company to truly make me "feel good".  I think every mom should do this, but I know there can be questions and hesitation — If you're a first-time mama … you found the right spot to do this. If you're a mom of multiples and want to try this company… for sure, do it! I did and so grateful. I wish I didn't run out of my placenta pills… haha… a never-ending supply would be amazing!! I could sing their praises all day long. 
Brittany Bell
Model, Dancer and Miss Guam 2014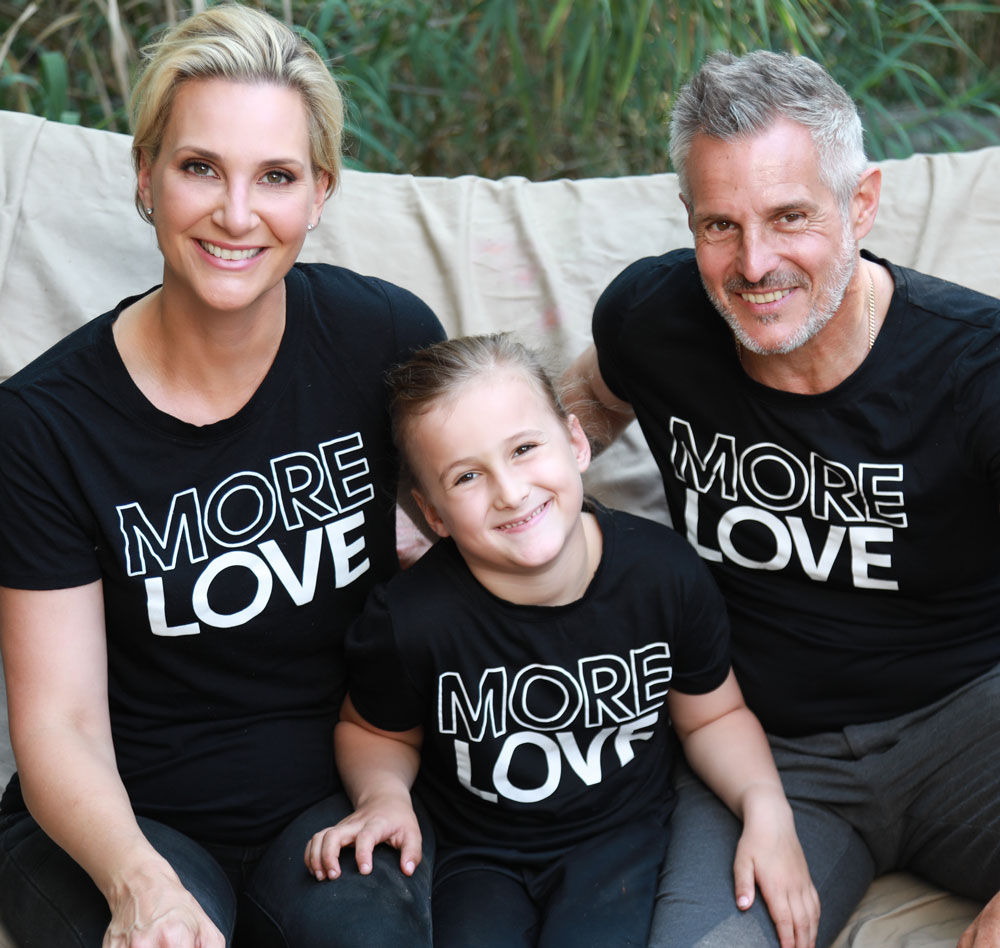 Getting my placenta encapsulated by Val was the best decision I made for Postpartum. I had a C-section and Val came to my hospital bed with a fruit smoothie in hand. It gave me so much energy, so that I could be present for my baby without feeling sleep deprived. Whenever I felt exhausted, or any brain fog, I just took one of my placenta pills and it gave me what I needed. Don't even think twice about it – get your placenta encapsulated!
Eris Huemer
A licensed marriage and family therapist, author, and speaker- PsyD MFT, She a star of Bravo TV's LA Shrinks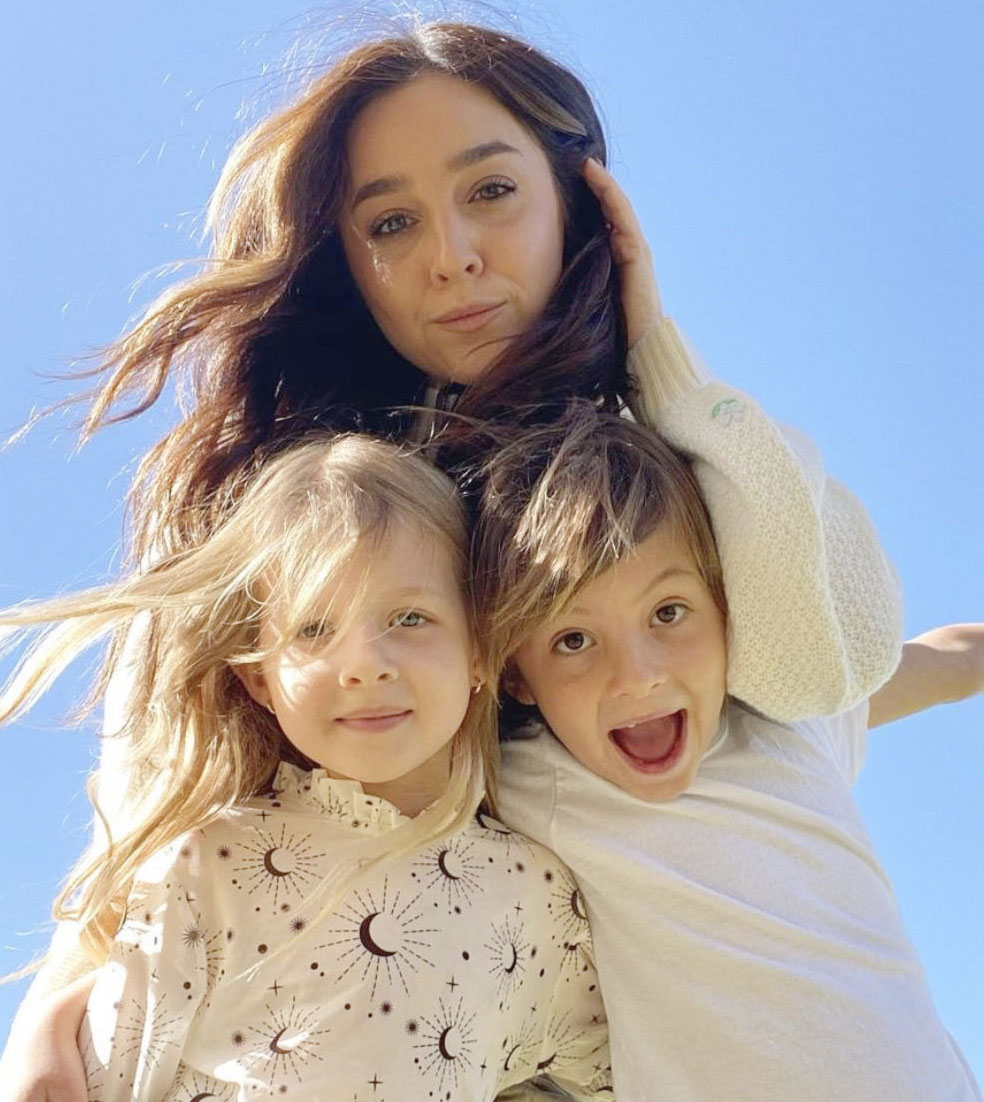 My first labor was super traumatic and I did not encapsulate my placenta, so for my send time around I know that it was something I really wanted to do. My milk supply was far better, my healing was much faster and my general overal well-being and state. ofmind improved incredibly from my first birth to my second. I will never have another baby without working with Valerie, she made the experience so personal, we bonded right away and it's such a special experience to share knowing that  you can put that nourisment back into your body. It is honestly the best gift you can give to yourself as a new mom.
Alisan Porter
Actress, singer, dancer & mama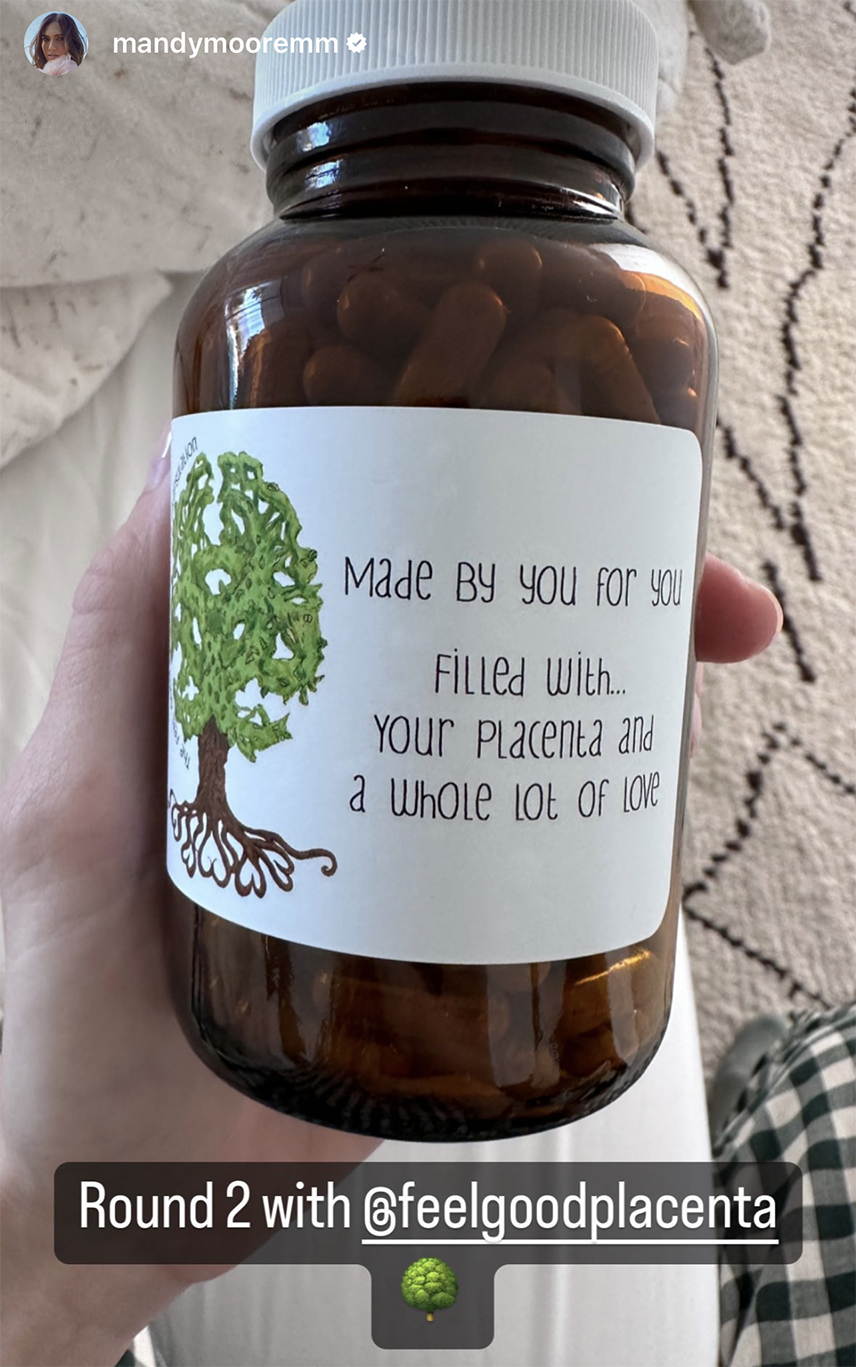 So Happy!
So happy and enjoying this time. I have energy, the dosage feels good and milk is in overdrive!
Mandy Moore
Actress and Mama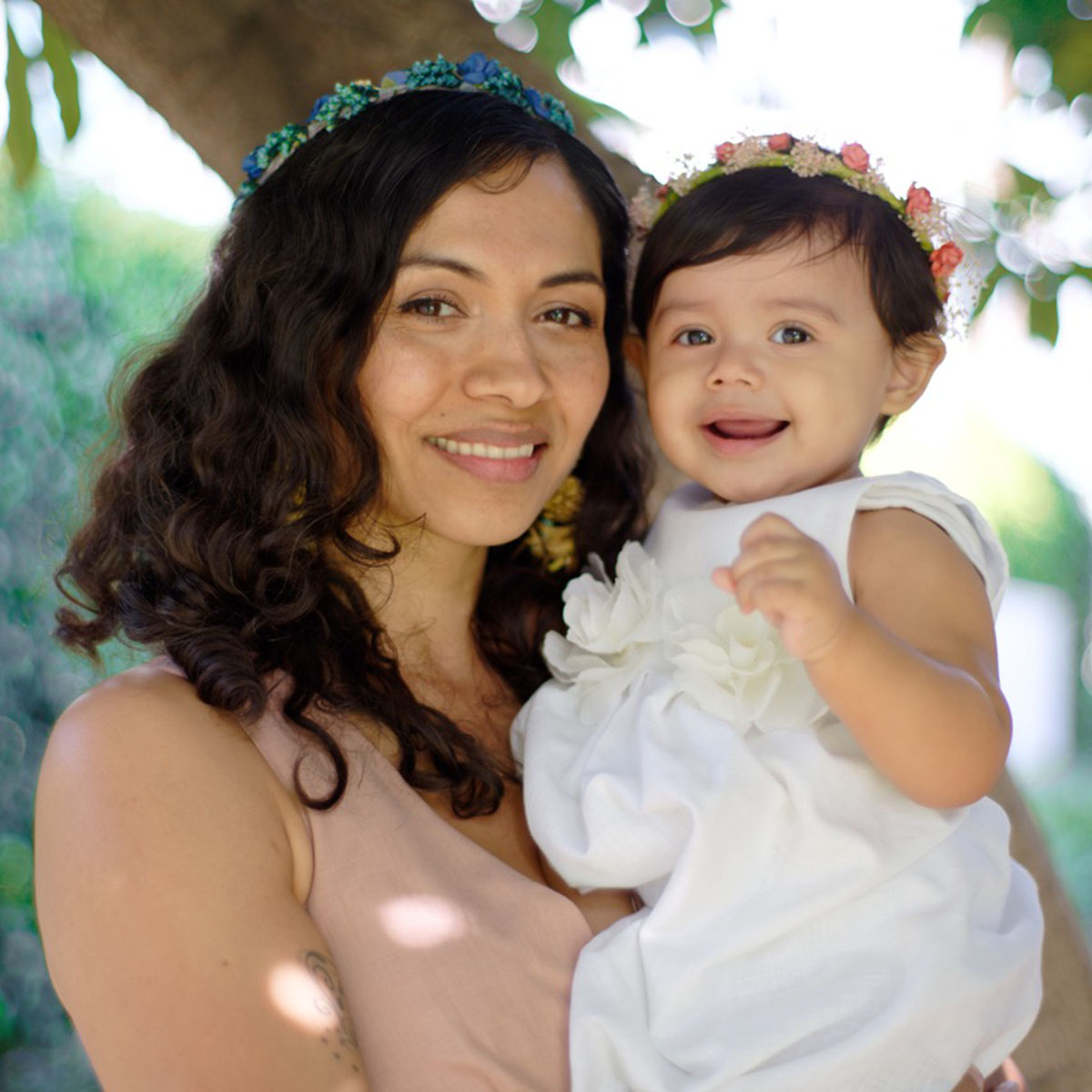 I was interested in consuming my placenta because I have a history of mental health imbalances and had a very emotional pregnancy, so I wanted to take any proactive measures that would assist me in being the best mama I can be. Once a started consuming my placenta capsules, I had an abundant milk supply, had only short bursts of mood swings and it helped boost my energy. I took the capsules consistently for the first couple of months and then used them only as needed. I had a lot left over so I asked Val to make me a tincture, it ended up being enough for 3 bottles! So I used my first bottle in the following year, also sparingly whenever I needed a mood or energy boost as a busy single mom and business owner. I kept the other two bottles for Luna and myself for her puberty phase and my menopause phase in the future. I am so happy that I decided to encapsulate my placenta with Val and that I have bottled my placenta magic for the future.
I would highly recommend Val to anyone looking for some placenta love!
 Zelina Medina
Acupunturist and Traditional Chinese Medicine Doctor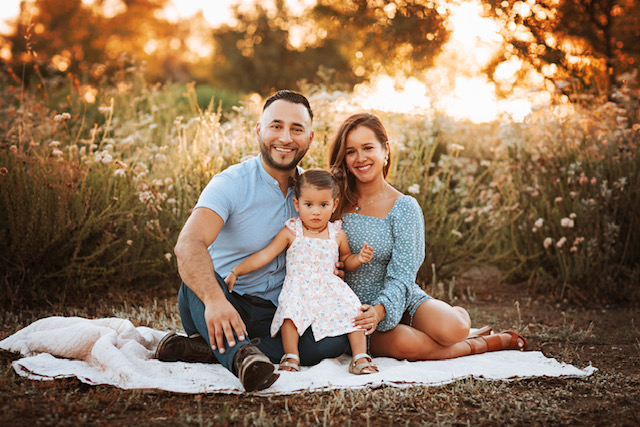 Where do I begin, I am absolutely amazed by what my placenta pills did for my family and I. I had mood changes, felt energy, just all good all the way around. The process was so easy and clear because Val has worked her craft/gift to the T! She not only educated us, but also answered all the questions we had. Additionally, she was so comforting when labor started
️. When she delivered the goods at the hospital she was a breath of fresh air. She even followed up weeks after delivery. I can't rave enough about her. I will definitely be using her services for future pregnancies.
 Lucia Stephany Contrares
CEO of Her Household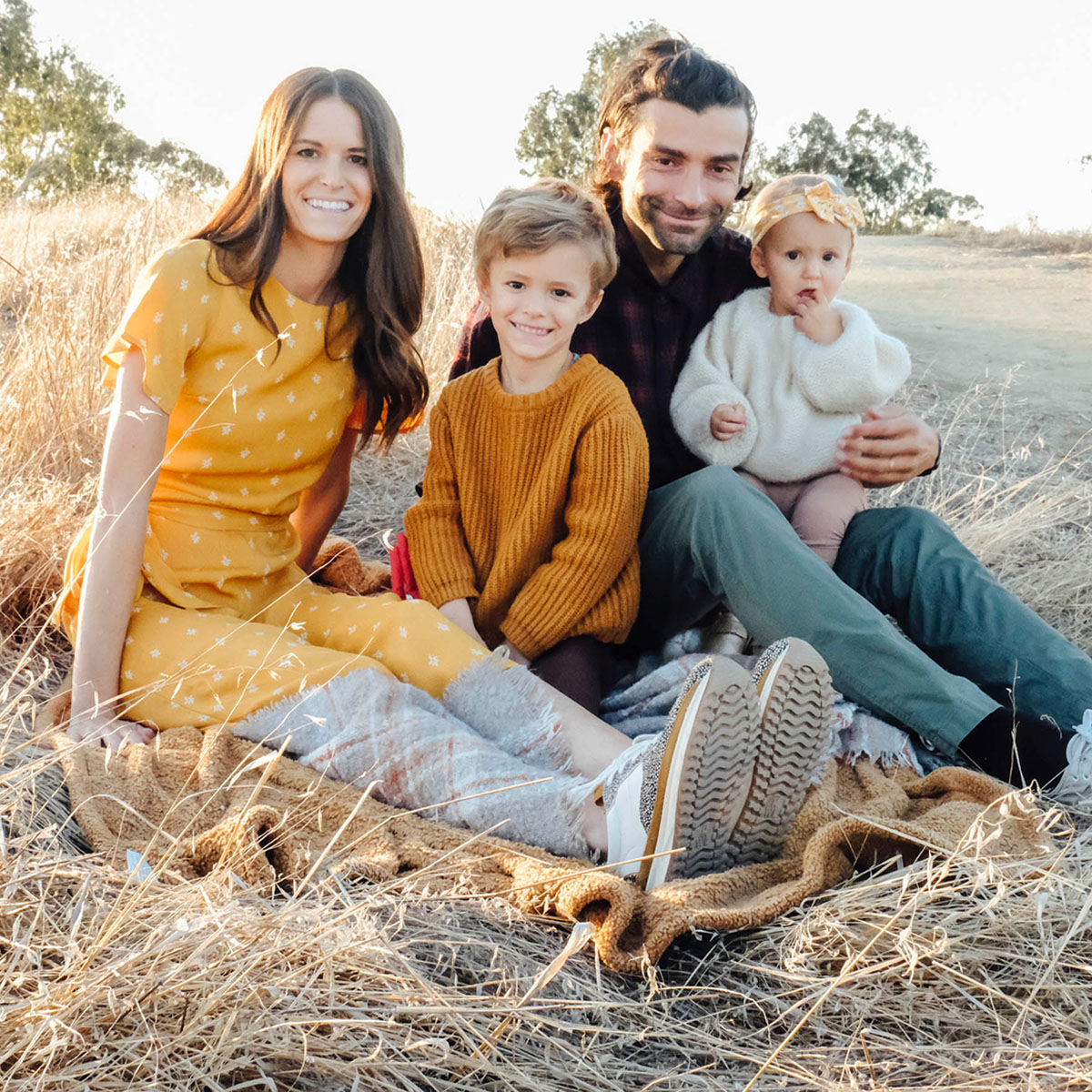 Val encapsulated both my son and daughter's placentas. My energy levels during the fourth trimester was unexpectedly great for having a newborn and I attributed that to take my placenta pills daily! I had no postpartum anxiety or baby blues. My milk came in within 18-24 hrs as well! Val made the whole encapsulation process so easy. She was very reliable and always available if you had any questions. She made you feel like you were part of her family. I have recommended encapsulation to all my mama friends!
Kathleen Fahey
Family Coordinator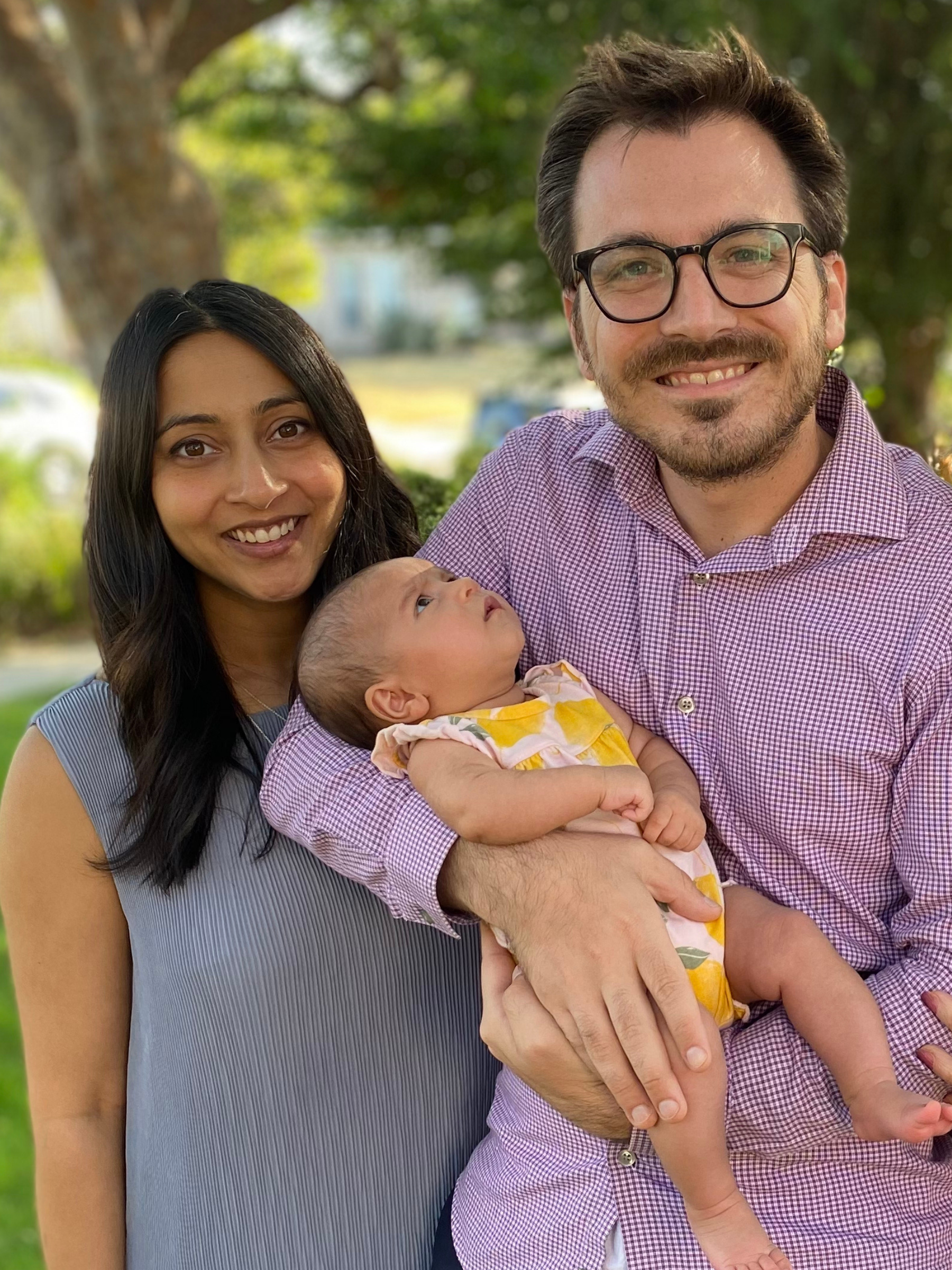 I was recommended Valerie and Feel Good Placenta, and am so happy I found them. Before our delivery, we had a great long phone call with Valerie who made us feel so safe and comfortable about the whole process. She gave us detailed information about the steps involved and answered all our questions. On the day of the delivery, everything went smoothly. I started taking the placenta pills as directed a few days after the delivery. I feel very lucky that my mood was steady and upbeat postpartum. I am grateful that I had them as an option available to me. I had a really good experience and would recommend Valerie to everyone considering this process!
Reena Bhansali
Children's Book Author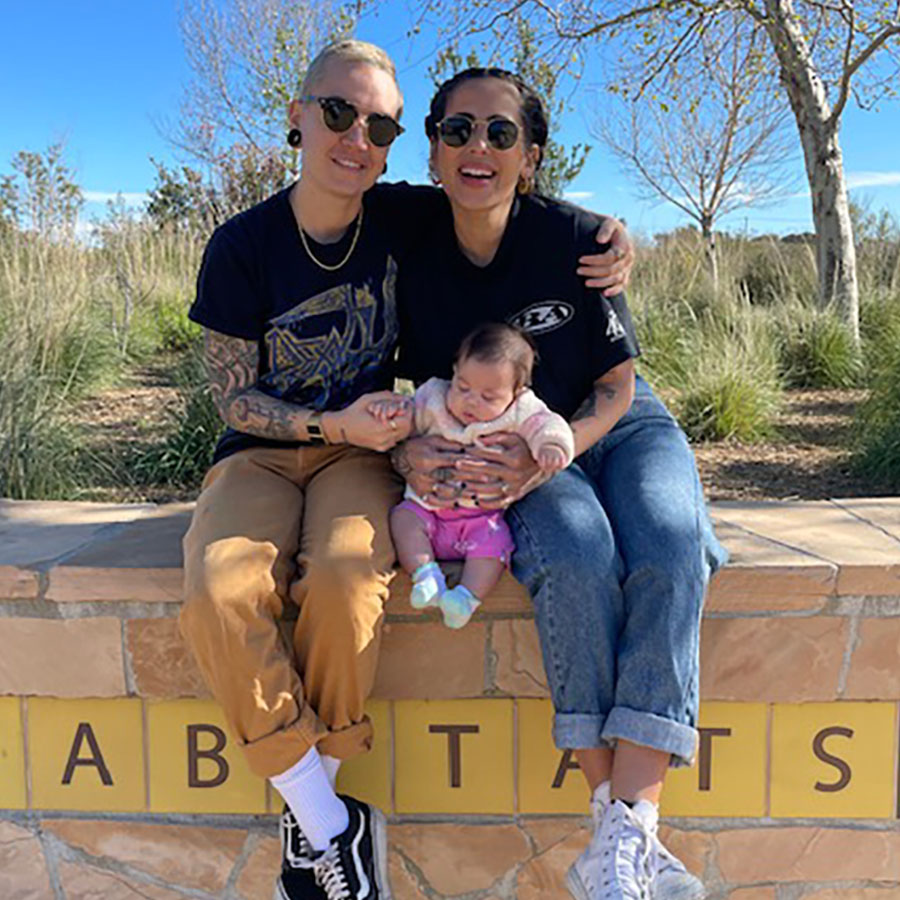 Working with Valerie for my placenta encapsulation was such an amazing experience! She was always there to answer my questions and made the entire journey feel seamless. As far as the capsules themselves, they felt like little miracle pills. I had some pretty gnarly postpartum blues and every time I took a dosage I felt a jolt of energy, which was so helpful for the sleepless nights. They kept me sane during a time where I really needed it! Not to mention seeing your planeta keepsake is so cool. 
Alanah Dixon
Senior Director, Influencer Marketing + Social Media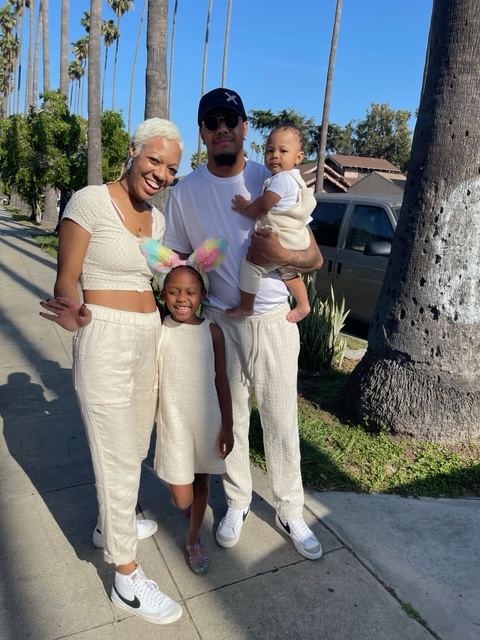 My experience with my placenta encapsulation has been nothing but the best. I don't think I would have had the positive postpartum journey that I had without my placenta. It increased my milk supply and kept me in a relaxed mood, I literally wish I had a lifetime supply.
Linette Johnson
Teacher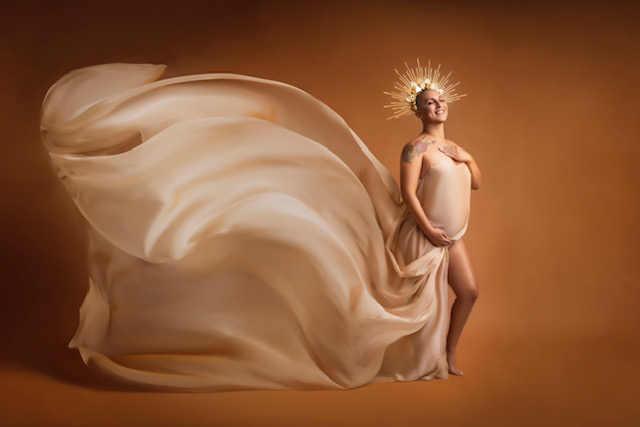 As a first-time surrogate mother I was concerned about postpartum depression. Early on in my pregnancy, I opted to encapsulate my placenta. I had read/heard all the great benefits of consuming the pills. With that being said, I went with feel good placenta. Valerie thoroughly explained all the processes and elements. 
I am so happy I chose to go with Valerie not only did she deliver my pills but she also made me a delicious smoothie. I started consuming my pills a few days after my delivery and I can honestly say I felt happy, energetic, and with no signs of postpartum depression. She also checked in on me to see how I was doing. 
Metadata Manager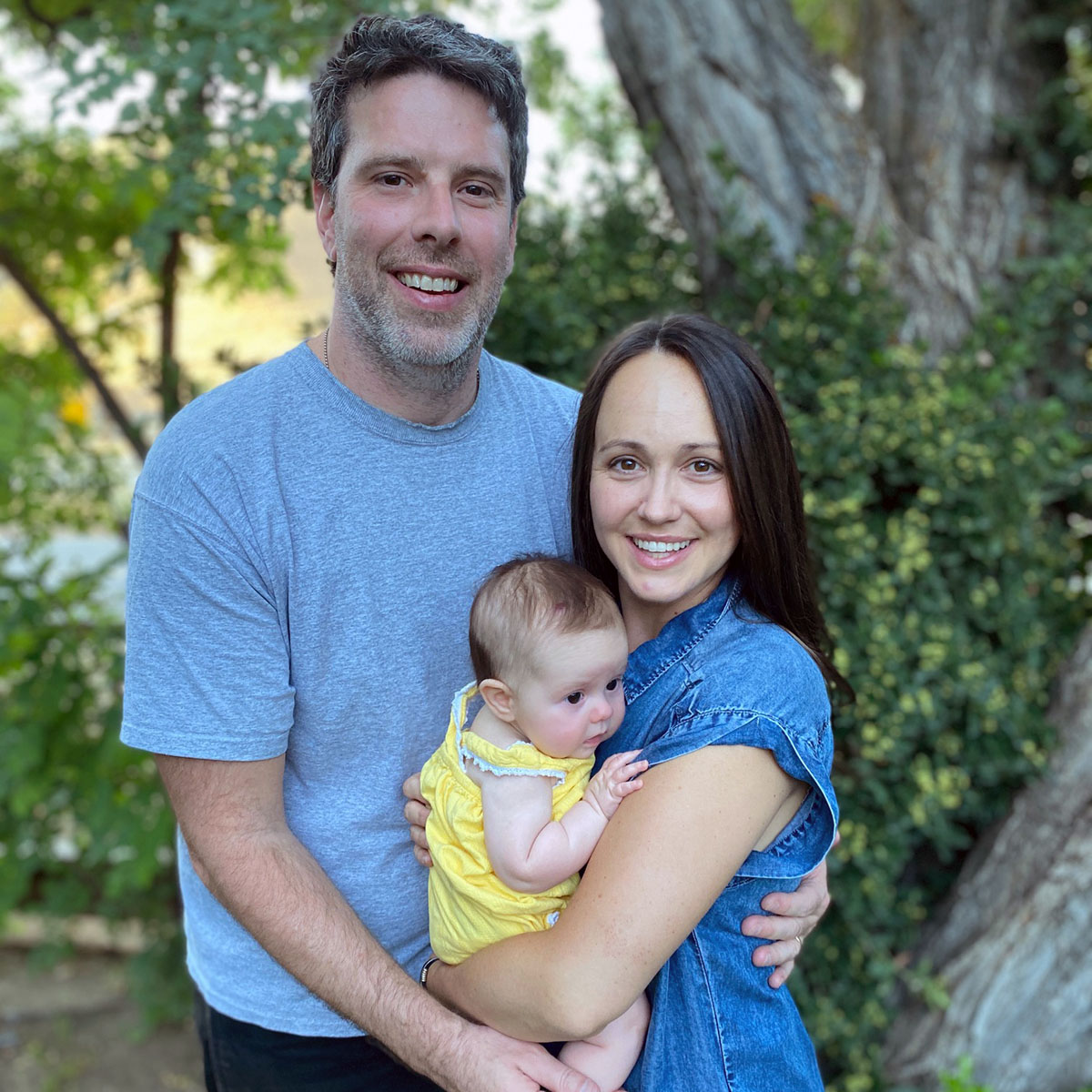 Working with Valerie was wonderful! Her clear communication of the benefits of placenta encapsulation and ease in transferring her the placenta and return of capsules made the whole process a breeze. I have found such an improvement in mood, energy and milk supply over the last 5 months since having my daughter. I highly recommend her and the services she offers!
Rebecca Sharp
Real Estate Broker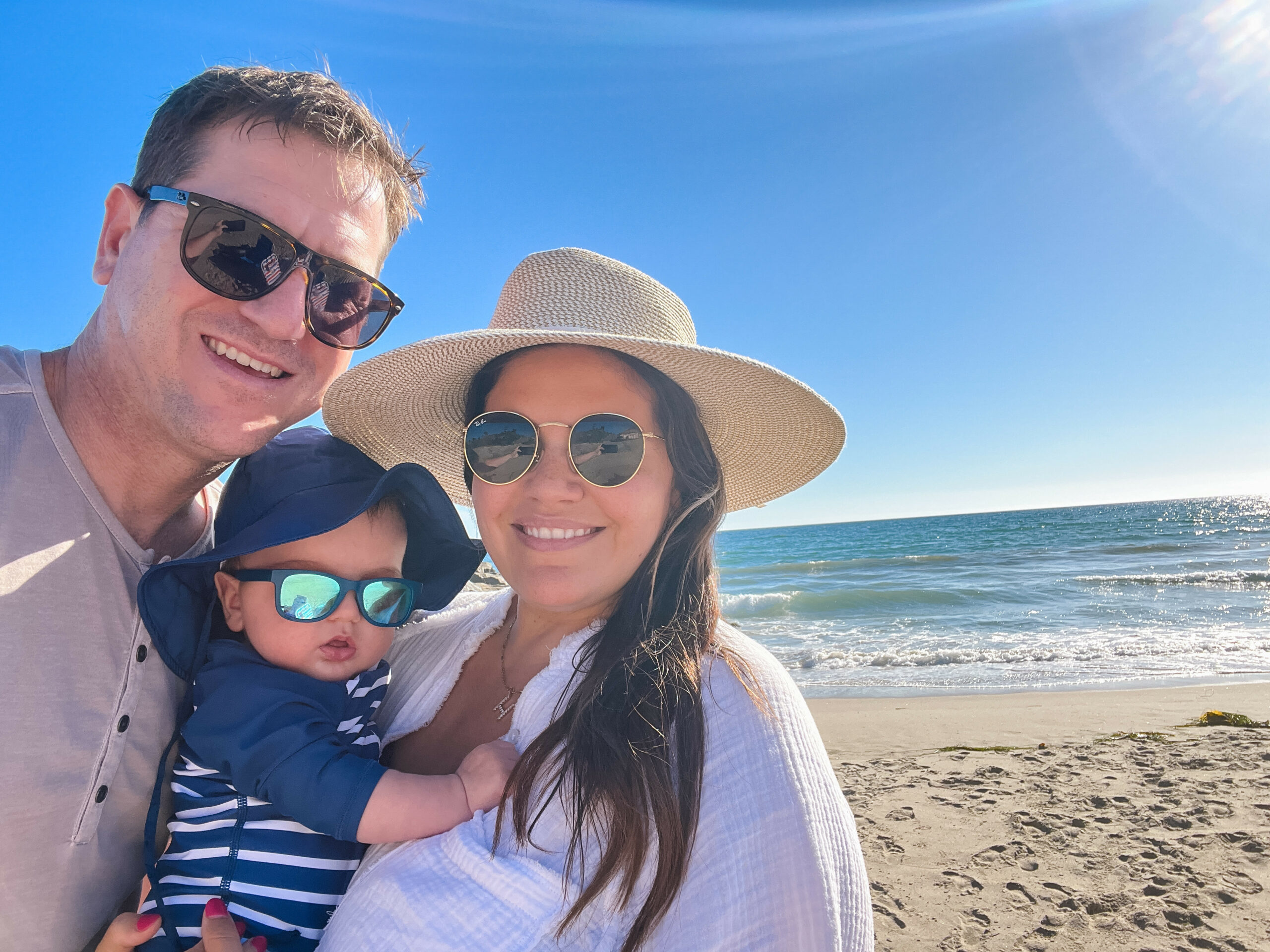 My placenta capsules were such a game changer for me during recovery. I truly believe they were crucial in helping me feel energized and alert, assisting with the bleeding and healing process, and increasing my milk supply short, sweet and right to the point.
Stephanie
Human Resources Executive